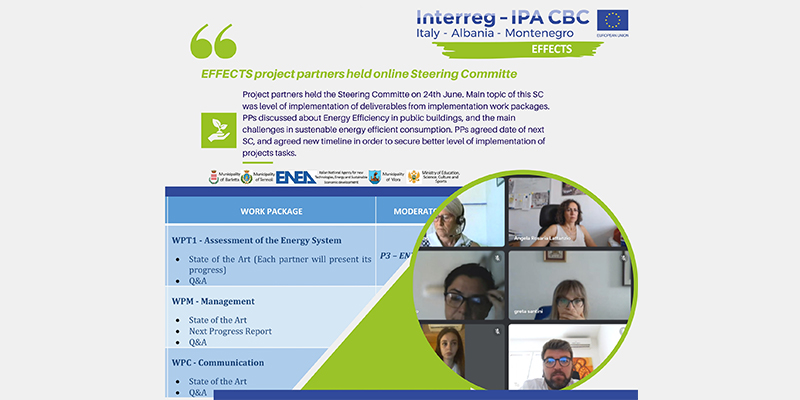 EFFECTS 2nd Steering Committe
Overview
EFFECTS project partners held online Steering Committe.

Project partners held the Steering Committe on 24th June 2021.
Main topic of this Steering Committee was level of implementation of deliverables from implementation work packages.
Project Partners discussed about Energy Efficiency in public buildings, and the main challenges in sustenable energy efficient consumption.
Project Partners agreed date of next Steering Committe, and agreed new timeline in order to secure better level of implementation of projects tasks.